WE HAVE 15 LOCATIONS AROUND THE U.S. CALL FOR A PICK UP APPOINTMENT. WE SHIP TO COMMERCIAL LOCATIONS WITH MEANS TO OFFLOAD. WE ALSO ARRANGE FREIGHT TERMINAL PICK UPS.
CLOSE TO NH? CUSTOMER PICK UPS WELCOME! NO SALES TAX!
**1 YEAR WARRANTY**
The PRO 11000C-DX 2 Post Lift is in stock September 1, 2015! This 11,000 lb. two post direct drive lift clear floor lift was built with versatile, user-friendly bi-symmetric configurable arms, 3 stage front arms, symmetric columns, single point lock release, low profile arms, rubber door guards, and spin up pads with 2″ and 4″ stackable truck adapters. 180 degree front arm full rotation.
Call Clark at 603-234-2612 or visit Clark Heintz Tools & Equipment, LLC at 1298 Rte 3A in Bow, NH.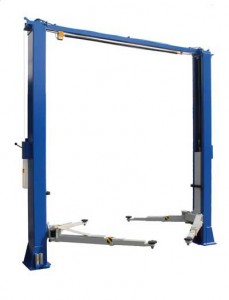 FEATURES
11,000 lb lifting capacity
Bi-symmetric design
Direct drive
3 Stage front arms
Asymmetric/Symmetric arm configuration
Symmetric columns
Single point lock release
Low profile arms
Rubber door guards
Spin up pads with stackable truck adapters included 2″ and 4″
PRO 11000C-DX 2 POST LIFT SPECIFICATIONS
Capacity 11,000 lbs.
Height Overall 144″
Width Overall w/ Power Unit 145 1/2″
Max Lift Height 71″
With Tallest Adapter 77-3/4″
Min. Pad Height 4″
Width Between Columns 116″
Drive Thru Clearance 104″
Lifting Speed 50S
Ship Weight 1,705 lbs.
Power 220V – 20 AMP – 1 PH